We spend hours deciding what to wear and spend days to decide which jewellery to wear on which outfit. We even forget sometimes about the jewellery because in actual we remain so busy in choosing the one outfit that can make an impact on people. Pieces of jewellery give a finishing touch to your look and make you look even more stunning. Major deciding for pieces of jewellery is when someone is getting married, whether the bride herself or her companions be it her sisters, mother, relatives anyone gets confused what to wear because let's face whether you are closely related to each other but there is always a kind of rivalry for looking good.
So, if you are a bride or her friends or her sisters or cousins or just a person who wants to look for a function then, this article would surely go to help you. Certainly, this article is on point on what specific jewelleries you must own which you can wear at your own wedding or when going to any wedding related function. Some of the pieces are listed below inspired by our very own Hollywood divas, so let us get down and check out all the pieces:
1. A Choker style Necklace:
Chocker is the one which is encircled around your beautiful crafted neck making you look a little taller and looks sexy too. The choker is in style very much and many Bollywood divas are wearing this choker in different events of theirs. You can take a look on Sonam's look on Oscars red carpet where she effortlessly flaunted her right after marriage heena hands and the choker set.
2. Jhumka or Jhumkas:
Both are the same actually, the only difference is the size. The jhumkas or the jhumkis are available in all sizes whether you want an extra bigger one or the small one, you can have one or both. The trend of jhumkas is never going to fade and they will remain favourite for everyone. So, you don't want to wear much jewellery, then a bigger jhumkas in your collection. Just the jhumka is enough for great looks simple yet elegant.
3. Nose rings:
This piece of jewellery is a must in the bride's jewellery collection. Recently many Bollywood divas have been flaunting different styles of nose rings in their films and general events like Deepika's looped nose ring in bajirao mastani can inspire your bridal look orAnushka's nosering in Ae Dil hai Muskil can inspire your bridesmaid's look. This nose ring style is for all the time, hence you can add this piece to your all the time collection since it never goes out of style.
4. Mang Tikka:
Again one of the important pieces of jewellery for any bride, you can choose from any design, shape, and size available in the market. There are different types of tikka present in the market such as small pendant type, Jhoomar tikka, Chand mang tikka, crescent tikka which you can choose according to your face type and obviously if you are bride then you need to buy a heavy one. Go Kundan tikka, this looks gorgeous and gives you a royal look.
5. Headgear:
Well, headgear is a kind of tikka but this goes with your hairline and the hair parting therefore also known as the hairline hugger mang tikka. If you think you can't handle the tikka, you can go for headgear and it will look awesome, if you haven't tried it yet then you must give it try and you will surely going to love it. Headgears are also another piece of jewellery which is trending these days and many brides are wearing these days.
6. Statement Rings: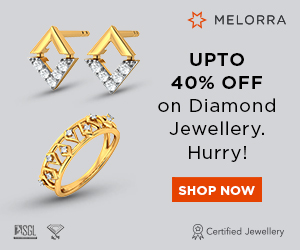 Rings looks cool and gives your hands a great effect for having overall good looks, also rings are important for bride and groom since they are the sign that bride and the groom are now connected through the heart by each other since the ring finger has a nerve directly connected to the heart. A statement ring when paired with the correct outfit, its enough to glam the overall outfit of yours.
p style="text-align: justify;"
7. A fancy pair of payal:
Payal or we can say anklets are also an important piece of jewellery in the bride's jewellery collection, as it is said that a married woman should never stay empty feet and also it feels good to hear a nice sound always. Heavy anklets with broader patti with less ghungro are something bride's are choosing these days but also anklets with lots of ghungroos are also in, you can choose according to your choice. There are also options like pearl payal and studded payals.
Women are lucky that they have so many choices in clothes, jewellery, and makeup and many more but also with so many options they got confused. With the above option, we hope that we have provided great help to you. these options can also be a help for all those men who want to gift something to their would be wife but are confused.
You can buy all those items with the help of atsshopping where you atsshopping discount coupons and atsshopping offers for buying all the things at lesser prices as the online shopping is for the lower price good quality shopping. Hence, whenever you plan to shop all these items or just one of them log on to atsshopping where you will get the things originally from the well known websites such as Amazon, Flipkart, nykaa.