Product Description
Enjoy a seamless and lag-free Internet connection by investing in this versatile wireless N router from TP-LINK. You can enjoy high-speed connection while you are browsing the Internet, streaming HD videos or playing online games.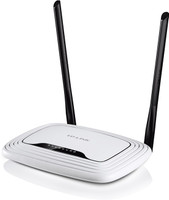 Design
The router's casing has sleek lines that ensure proper air convention to keep it cooled while enhancing its efficiency. It features arched corners on its casing and hard lines as well.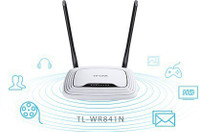 Wireless N Speed & Range
This device is compatible with IEEE 802.11n standard and can establish a wireless network easily. You can enjoy up to 15x the speed and 5x range over other routers as well. The 300 Mbps high-speed transmission rate ensures better connectivity at all times.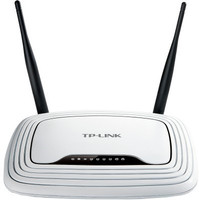 Better Wireless Performance
You don't have to be worried about coverage or data loss over long distances and through obstacles as this router mitigates all of them for a seamless performance. So irrespective of what applications you are running, this router has the speed to work on almost any bandwidth-intensive applications including online gaming and HD video streaming without and lag.
WPA/WPA2 Encryptions
To ensure that your wireless network is safe and not attacked or compromised by intruders, the router uses WPA/WPA2 encryption standards.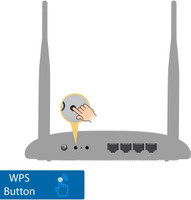 WPS
You can easily setup WiFi connections in an instant by pressing the "WPS" button on the router.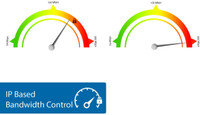 IP QoS
If you are using multiple devices with the router, you can use the IP-based bandwidth control to allocate specific bandwidth to each device/PC.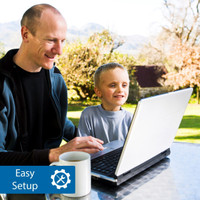 Easy Setup
You can use the optimised user interface and setup wizard or the CD (included) setup wizard to quickly set up this router and get you online in a matter of a few minutes.